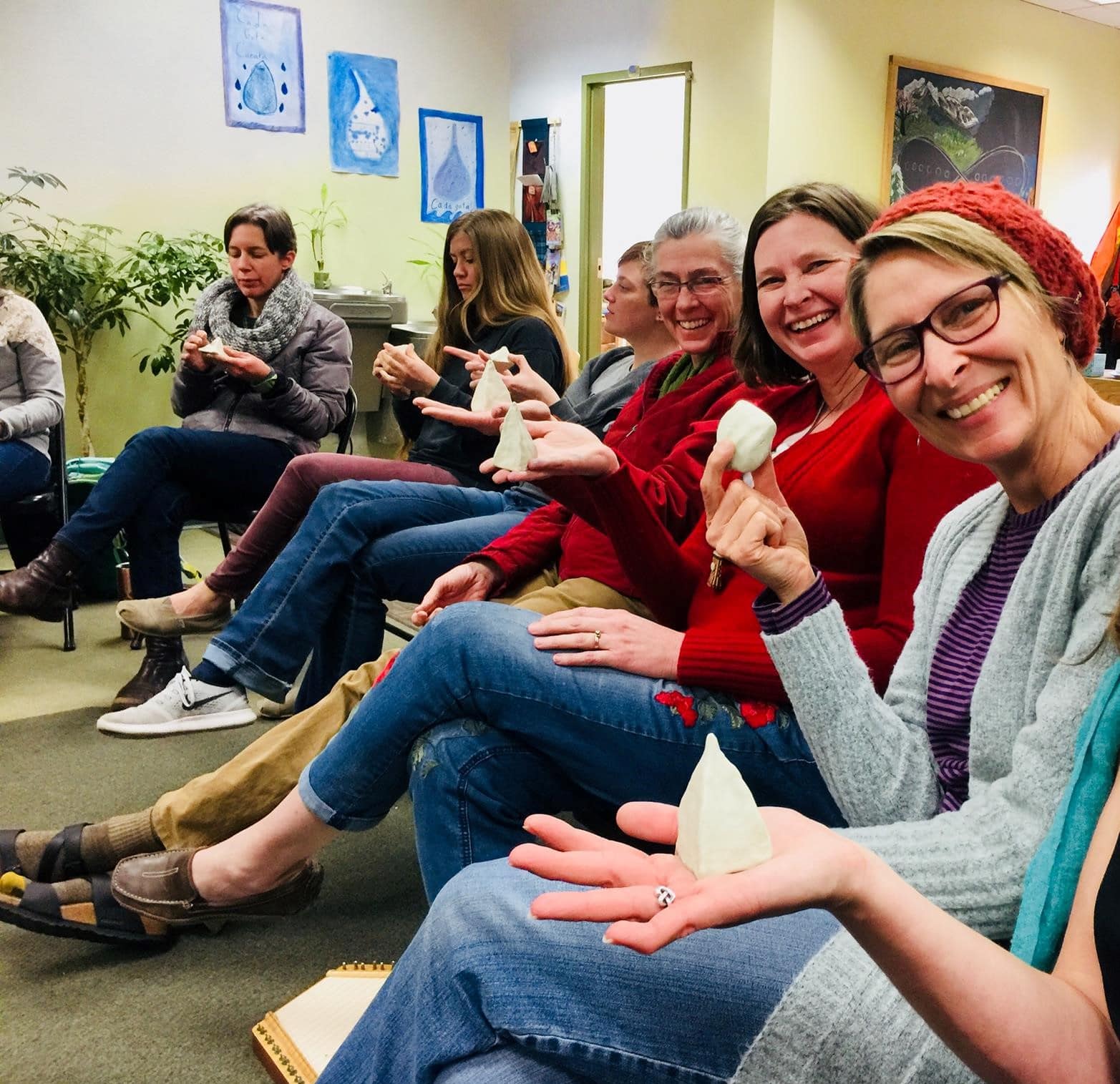 Grades Teachers and Assistants
Rachel Ladasky Nielsen, Kindergarten
Rachel has a lifelong love for Waldorf education which began when she attended a Waldorf preschool as a toddler. Since earning her MEd in Waldorf Early Childhood Education, Rachel has been a Waldorf early childhood teacher in the Front Range for over 12 years, which brings her great joy. In her free time Rachel enjoys knitting, needle felting, working on a giant fairy tree in her front yard, and spending time with her husband and five cats.
Erin Christine Ockenfels, Kindergarten Assistant
Erin Christine joins the MSCS team with a lifelong love and admiration of children. She comes with 10+ years of teaching experience in elementary public school, with a special affection for littles in preschool and kindergarten. It is her mission in life to create a safe, welcoming space for all children to express themselves fully and flourish in their gifts. In her spare time, Erin can be found writing books, swinging in the park, meditating with bees, and laughing as much as possible.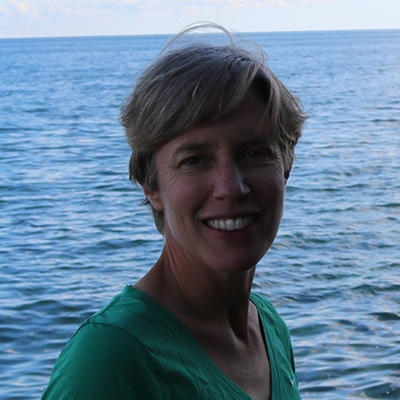 Annie Addington, Grade 1
Annie grew up in Eagle, Colorado, and has taught students from pre-k through 12th grade. She feels deep gratitude to be journeying through the grades alongside her class. Annie loves running, and her two sons and husband enjoy skiing, hiking, tennis and family basketball games in their free time.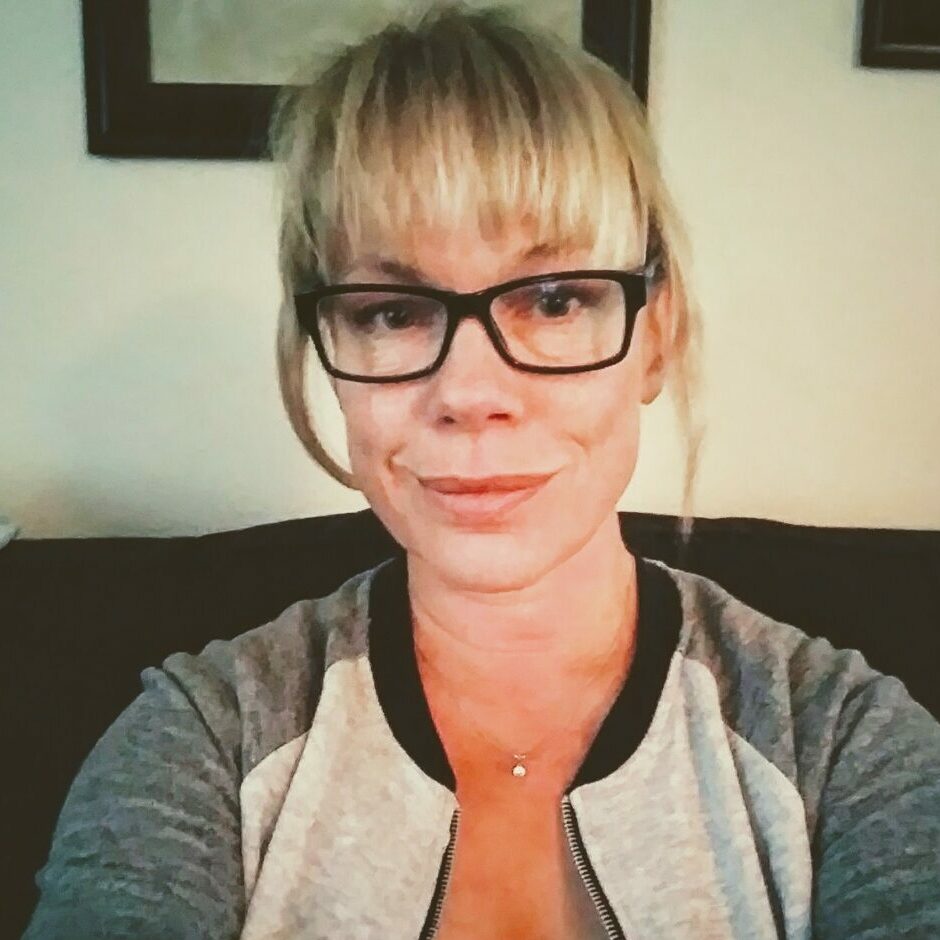 Briton Glaser, Grade 1
I first taught secondary language arts, drama, and world mythology for 13 years, taking breaks during the first years of my two children's lives. Afterward, I spent the next 8 years in early childhood education, focusing on pre-literacy skills and gaining extensive training in ADHD and the autism spectrum. I have a BA in literature and sociology and a Masters Level Certificate in Instruction and Curriculum. I was the in house substitute last year at MSCS and am thrilled to be taking your children through their elementary school journey!
Simone Randazzo, Grade 2
For more than fourteen years Mrs. Randazzo has been passionately involved in the world of project based education and arts integration. She holds a BA in English Literature, and is licensed in Elementary Education and Exceptional children. Outside of the classroom, her favorite pastimes are reading and hiking with her family.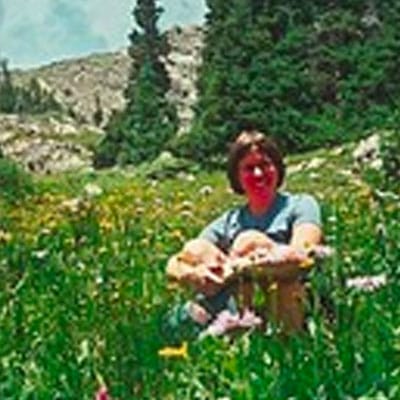 Gail Spinden, Grade 3
Gail is a Colorado native with over 30 years teaching experience all here in Fort Collins, she was a Tongass National Forest and Rocky Mountain National Park Ranger, and has been recognized in Who's Who Among American Teachers. Gail offers a caring classroom where students are empowered to assume responsibility for themselves and their learning. Her greatest joy as a teacher is to guide students so they will feel valued for their unique learning styles.
Hannah Socha, Grade 4
Hannah is delighted and grateful to be a part of the MSCS community and to continue this wonderful journey alongside her class. Hannah is originally from Michigan and holds a bachelor's degree in Elementary Education from the University of Michigan. As a child, Hannah lived in Switzerland for four years which sparked a love of adventure within her. She believes in teaching to the whole child and creating a warm classroom environment where each child feels seen, heard, and valued. When not teaching, Hannah enjoys spending time outdoors, playing music, snowboarding, and spending time with family and friends.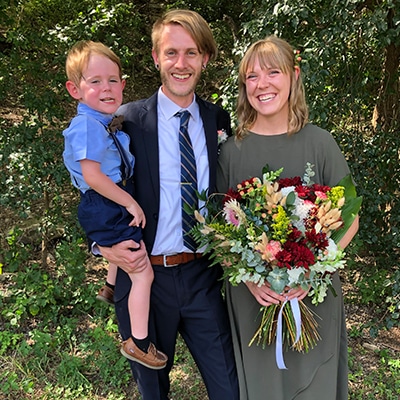 Madi Wixson, Grade 4
As a Colorado native, I spent my childhood exploring the great outdoors of my backyard and the various wonders nature offered. I am a jack-of-all trades, loving everything to do with creating. I have written stories, painted elaborate pictures, and drawn and sung for as long as I can remember. The freedom and joy that comes from creativity still fuels my life, which is why I love teaching. I received my degree in Human Development and Family Studies and my master's in Education and have been teaching for 8 years.
Naama Levy, Grade 5
Naama approaches teaching with a holistic philosophy, an emphasis on project-based learning, and profound respect for young people. She holds a BA in Fine Art and a Master's in Elementary Education. Naama finds joy in creating music, traveling, reading, and exploring the outdoors. She is endlessly grateful for the energy of children and the opportunity to share her passion for learning with them.
Maeve Gannon, Grade 6
Maeve is stepping into the role of 6thGrade Teacher at MSCS after a semester as In-House Substitute. Maeve has experience working in early childhood classrooms, elementary classrooms, and teaching middle school STEAM (Science, Tech, Engineering, Art, Math) programs. Maeve is passionate about joyful learning environments and creative processes. With a bachelor's degree in Conflict Transformation and Human Ecology, Maeve brings with her a foundation of arts-based peacebuilding, restorative justice, and holistic teaching practices. Outside of school, you can find Maeve painting, cooking, tinkering with her car, and exploring the surrounding mountains with her partner and dog, Bear.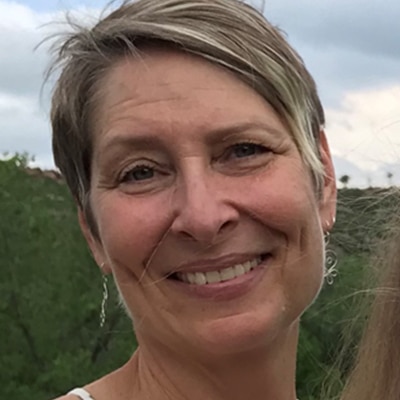 Jody Swigris-Winner, Grade 6
Jody has been involved with Mountain Sage since the beginning. After being on the founding board of directors for 3 years, she became the schools gardening and sustainability teacher and then the middle school math teacher. For the 2022-2023 school year, she is excited to step into the role of middle school grades teacher. Jody feels blessed that she, as well as her children Eli and Hannah, is at such an amazing school.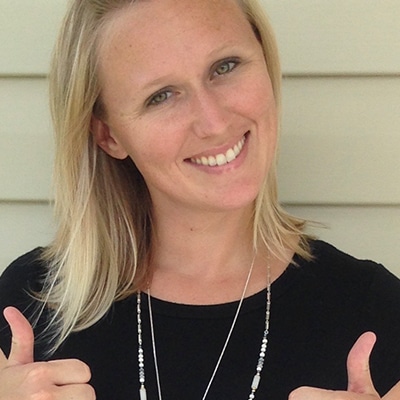 Jenna Martin, Grade 7
Jenna has a Master's degree in Elementary Education and is endorsed in Middle School Science. She has taught at both the elementary and middle school level. She is a kid at heart herself and loves hands-on, real world learning that is both problem and inquiry based. She looks forward to developing deeper relationships with her students and their families this year.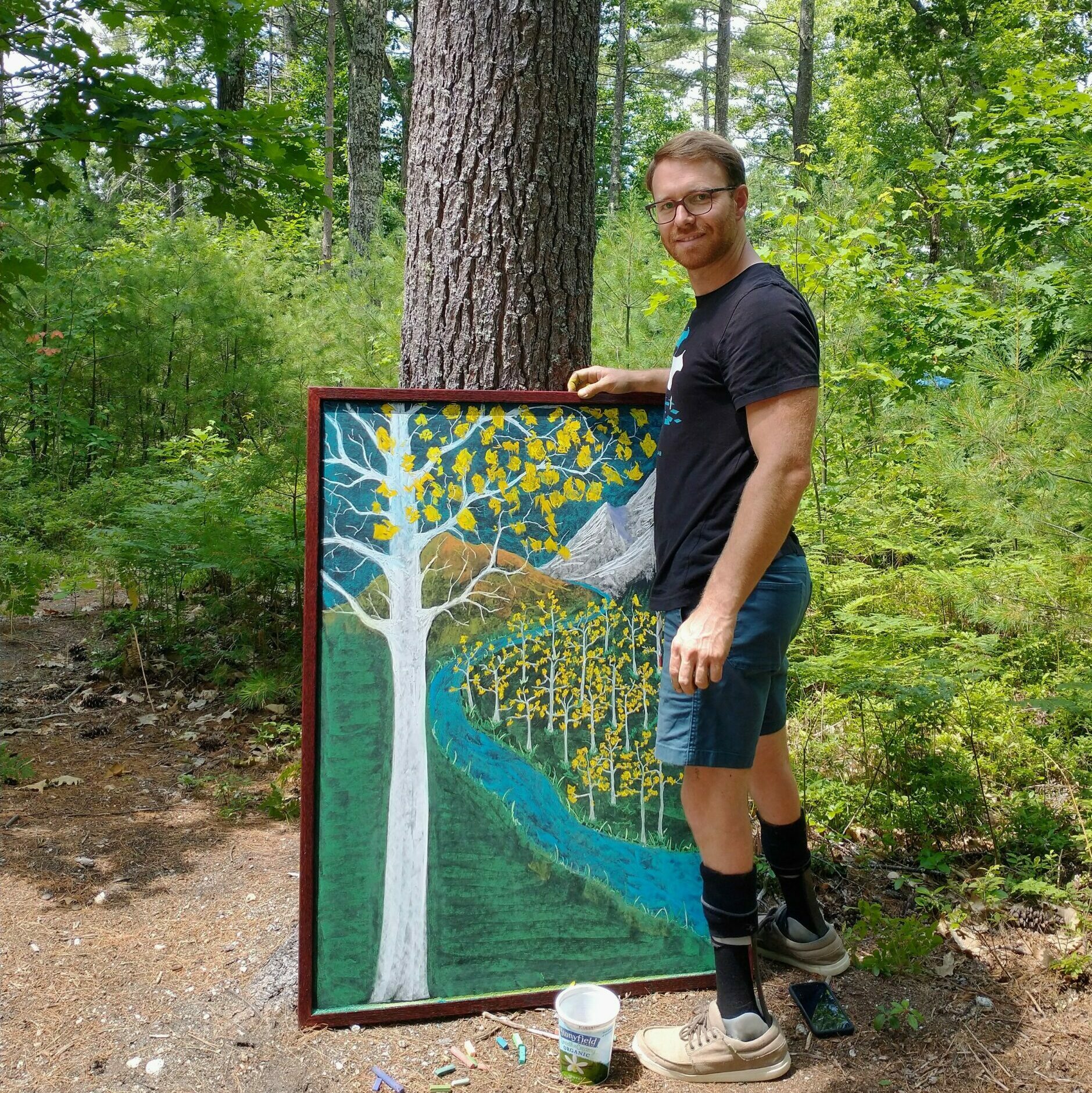 Dan Van Horn, Grade 8
Mr. Van Horn holds Waldorf Teacher Certification from the Center for Anthroposophy through Antioch University of New England and a B.S. in Biology from the University of Dayton. His teaching philosophy is rooted in the inherent wisdom of the children he teaches and sustained by his own curiosity and continued self development. When Dan isn't teaching he enjoys reading, cooking and spending time with his wife Carrie and dog Ella in their tiny home outside of Fort Collins.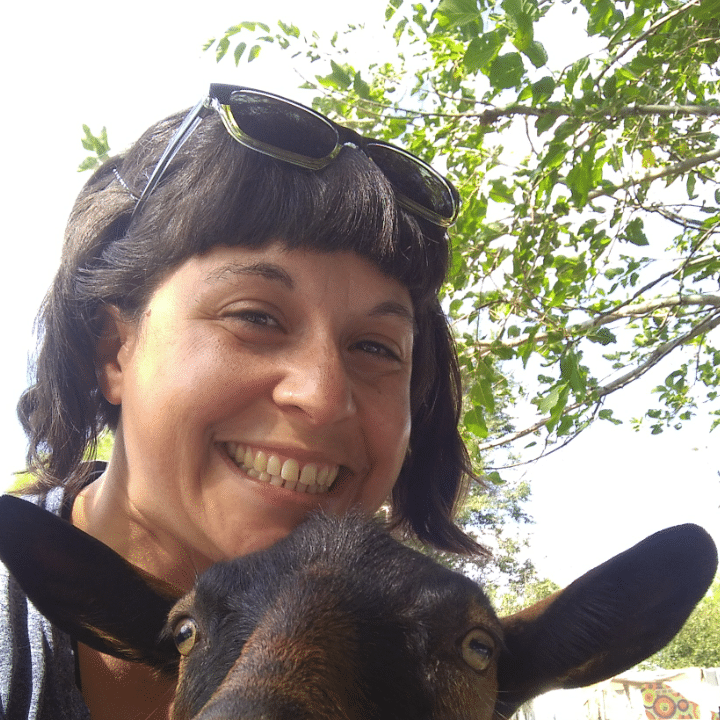 Maria Gullo, Forest School Lead and GT Coordinator
Maria has a BS in Elementary Education, experience as an elementary classroom teacher, substitute teacher in K-8, and a paraprofessional in Special Education. She enjoys creating art with found objects and encouraging others to create their own art. In addition, she is a Laughter Yoga instructor, runs laughter sessions with children and adults, plays her mandolin at nursing/rehab facilities, and has an interest in American Sign Language. She loves going on adventures with her little dog, Dobby, and volunteering at a local community garden helping to feed her goat and chicken friends.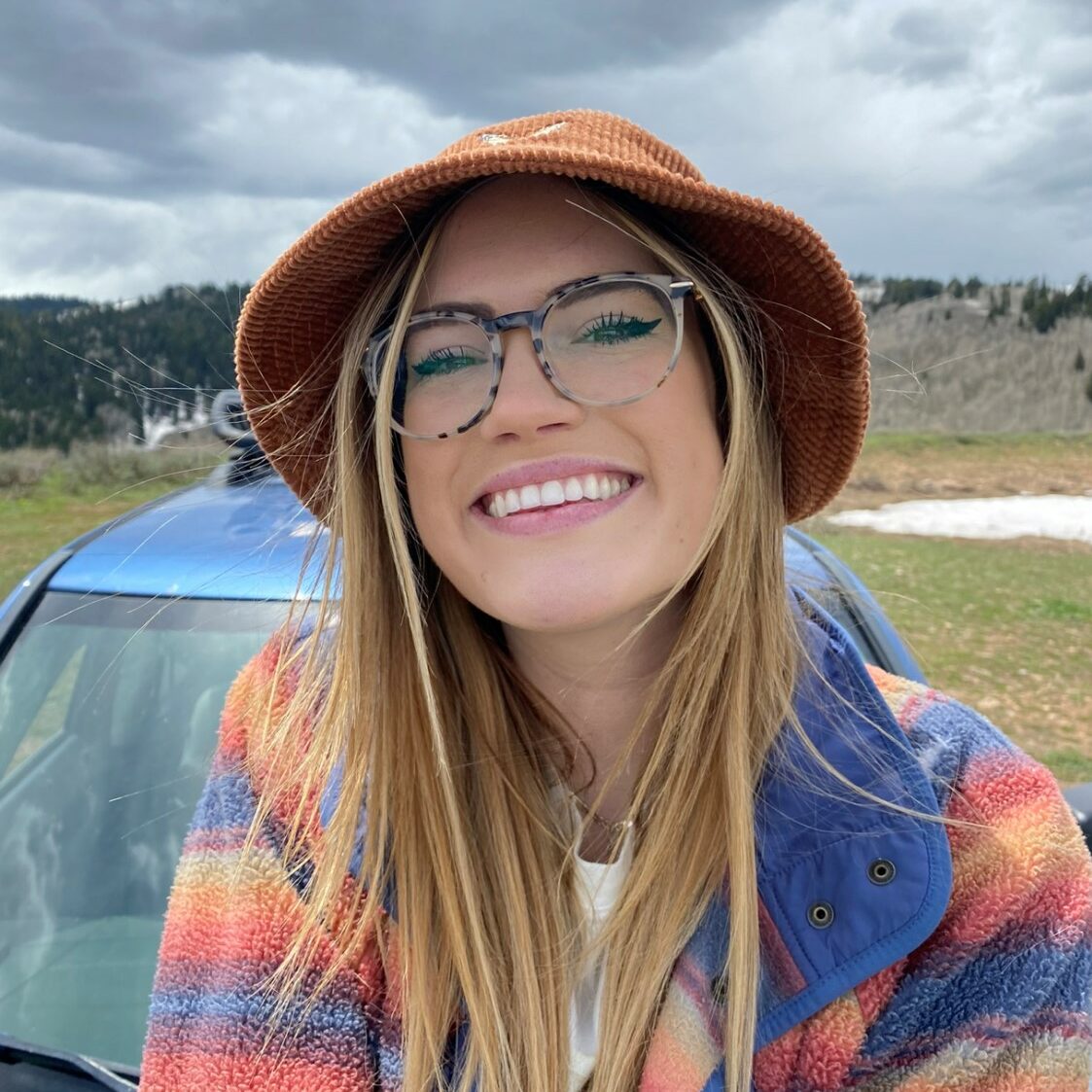 April Clark, Forest School Assistant and Afternoon Kindergarten Assistant
April has a BS in Recreation Management with an Emphasis in Therapeutic Recreation. After her degree, she has worked as a paraprofessional, an art teacher, and is a certified therapeutic recreation specialist. She loves painting and photographing wildflowers and spends much time outside searching for specimens. She also loves tasty foods, fall weather, hikes outside, and spending time with her husband and two puppies, Hana and Potato.
Special Subjects Teachers and Assistants
Barbara Albert, Elementary Handwork
As the 1st-5th Handwork Teacher, Barbara brings a broad range of practical skills, fine-motor challenges, and great care to students. She believes handwork a springboard for life long learning and so she is an enthusiastic weaver, painter, figure sculptor and creator of beautiful things from cloth, yarn and needles. Barbara is a proud parent of two MSCS graduates. She is a graduate of the University of Nebraska-Lincoln and received a master's degree from Colorado State University.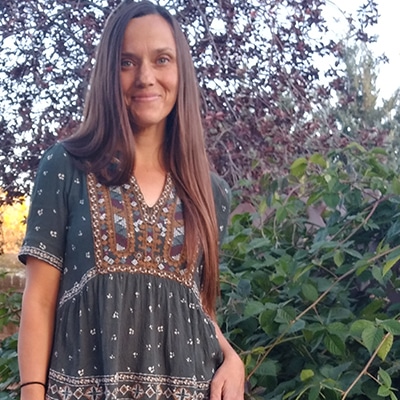 Laura Anderson, Middle School Handwork and Practical Arts
Originally from the south suburbs of Chicago, Laura studied Art at Illinois State University before taking time off to travel and sell her handmade clothing. She started a knitting pattern design business in 2014, which allows people from all over the world to knit her designs. She enjoys gardening, knitting, playing/learning guitar, ukulele, and mandolin, concerts with her family and raising her four daughters.
Alexis Balistreri, Performing Arts
Alexis grew up in California. She moved to Washington state and then Colorado to complete her undergrad in Cultural Anthropology. She has been involved in performing arts for over a decade and has been teaching performing arts for almost as long! When Alexis isn't singing, acting, or dancing, she loves to read and spend time with her dogs Toby and Bandit. Alexis is so excited to be a part of the Mountain Sage community.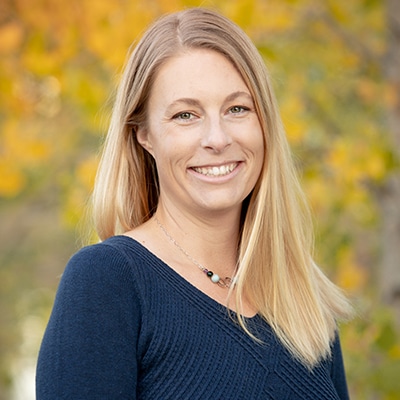 Holly Bandong, Middle School Art and Librarian
Holly has an undergraduate degree in Art Education from Colorado State University and holds a Colorado teaching license. Holly is also a Holistic Health Practitioner and enjoys bringing creativity into her mindfulness practice. She recently earned her Yoga Teacher certification and serves the school community as the librarian.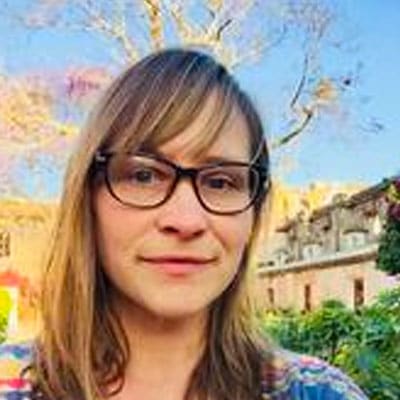 Kirsten Bolton, Spanish Grades 4-8
Kirsten has worked as an educator in Colorado, Oaxaca, Mexico and the Galapagos Islands, Ecuador before becoming a founding teacher at Mountain Sage, where she strives to honor the complexity and uniqueness in each of her students. Her experience has come full circle as she now takes Mountain Sage middle school students on international trips to Spanish speaking countries. Kirsten has received Waldorf training at the Rudolph Steiner College in Fair Oaks, CA and El Centro de Desarollo Antroposófico in Morelos, Mexico. She enjoys photography, yoga, and exploring the Americas with her daughter.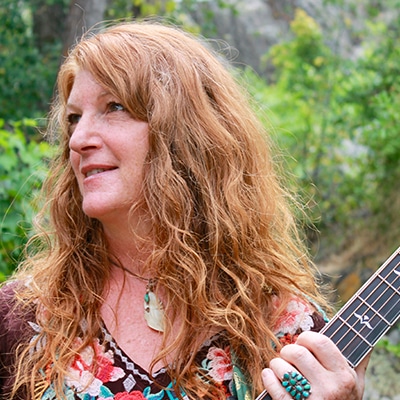 Sharon Docherty, Music
Sharon is a MSCS founding teacher. She teaches music to grades 1 – 8 through singing, playing instruments, creative movement, and imaginative exploration. Sharon leads weekly staff singing, supports teachers in bringing music into general education classrooms, and holds musical magic for school festivals. Sharon believes that humans are inherently musical and is passionate about empowering communities by bringing them together through music making. She holds a BS in Music Education from Lebanon Valley College, an MA in Contemplative Education from Naropa University and has training in Waldorf education and Orff Schulwerk. Sharon blends her experience as a long time Waldorf music educator with her background in mindfulness awareness for a deeply embodied musical experience.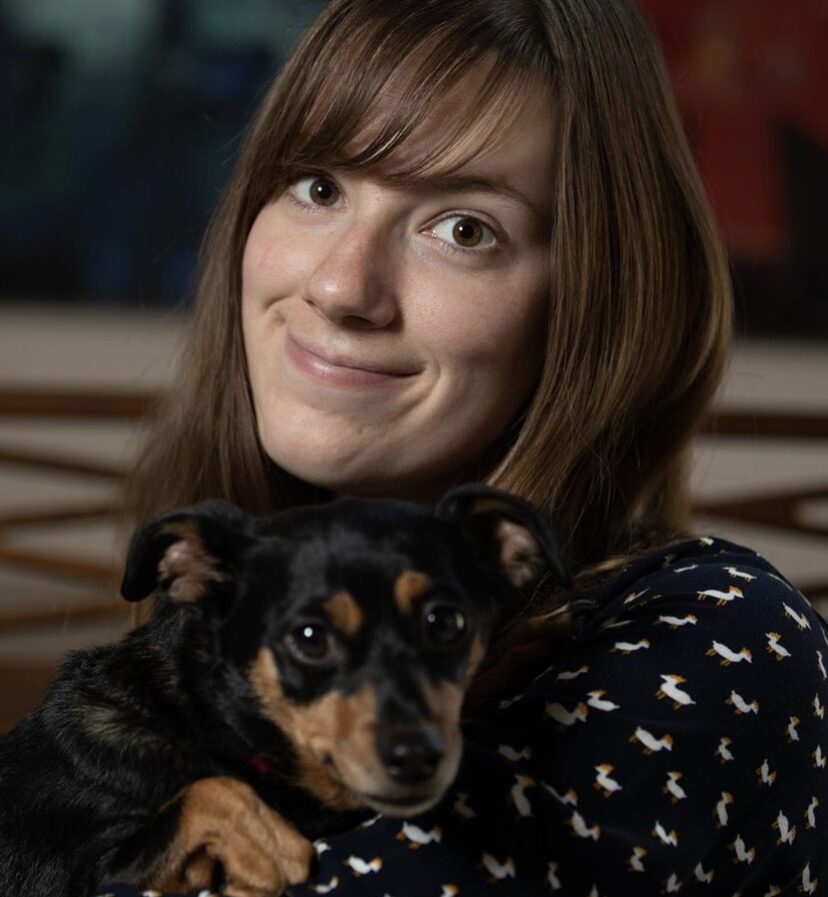 Heidi Gilbert, Middle School Math
Originally from the Los Angeles area in California, Ms. Gilbert has been living in Fort Collins for five years and adores every day she spends here. She has a BS in mathematics from Colorado State University and 7+ years of experience tutoring K-12 mathematics. She regards mathematics as the language of the universe, teaching every lesson from this core belief. When Ms. Gilbert isn't teaching, she's often found singing, painting, walking her little dog Artemis, or storyboarding yet another Dungeons and Dragons campaign.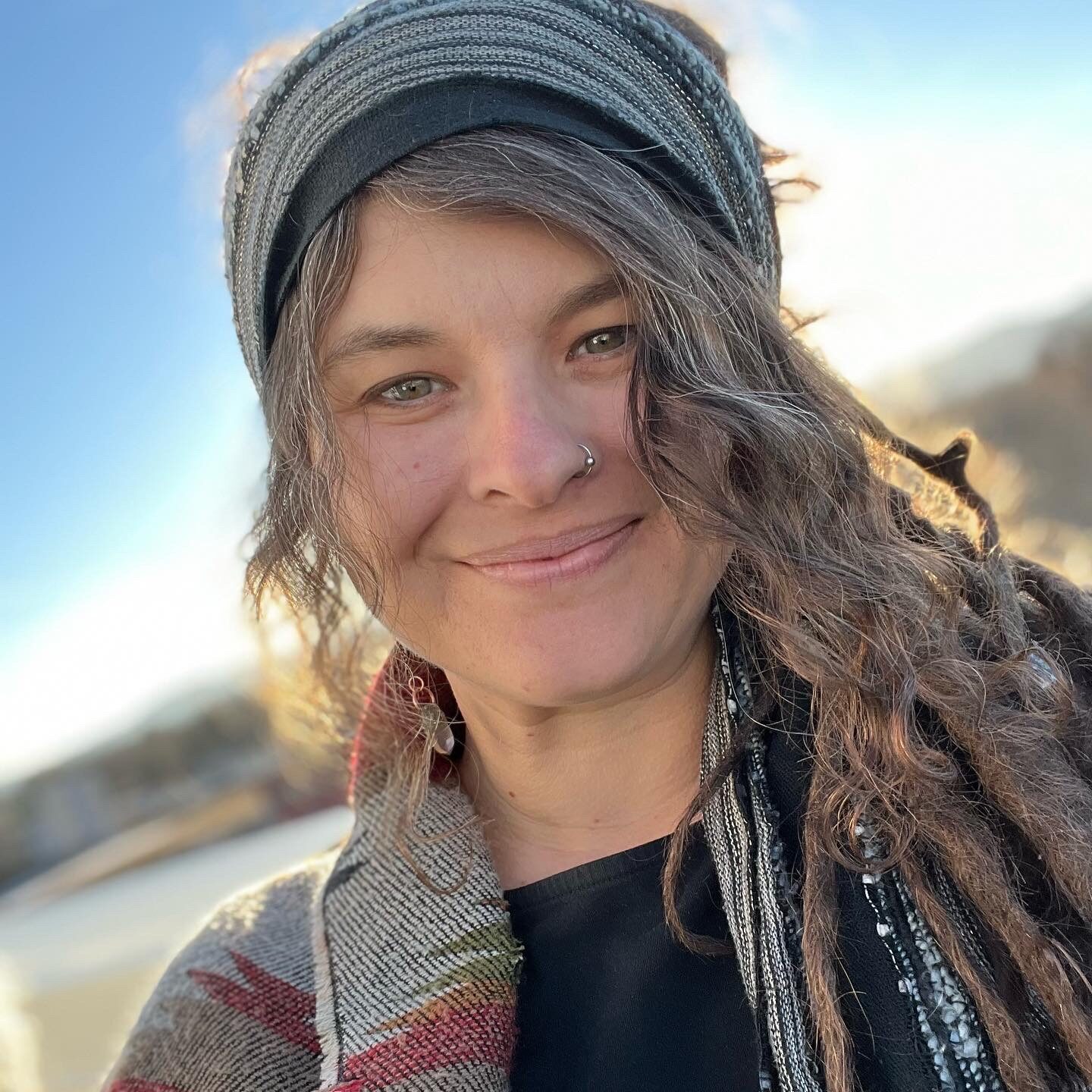 Kelly Gronewold, In-House Substitute
Kelly has an undergraduate degree in Biology, and a Master's Degree in Education. In addition to Secondary Science and Elementary certifications, Kelly is also certified to teach K-12 Art. Kelly's teaching experience consists of over ten years teaching a wide variety of classes, ranging from Kindergarten to High School. Since welcoming her own family, her teaching time has mostly been spent as a guest teacher, helping out regularly at Mountain Sage since 2015. She loves sharing her excitement of learning, art and nature with students. In her spare time she enjoys the company of her two children, her small hobby farm, making pottery, the fiber arts, camping, and spending time outside in her gardens.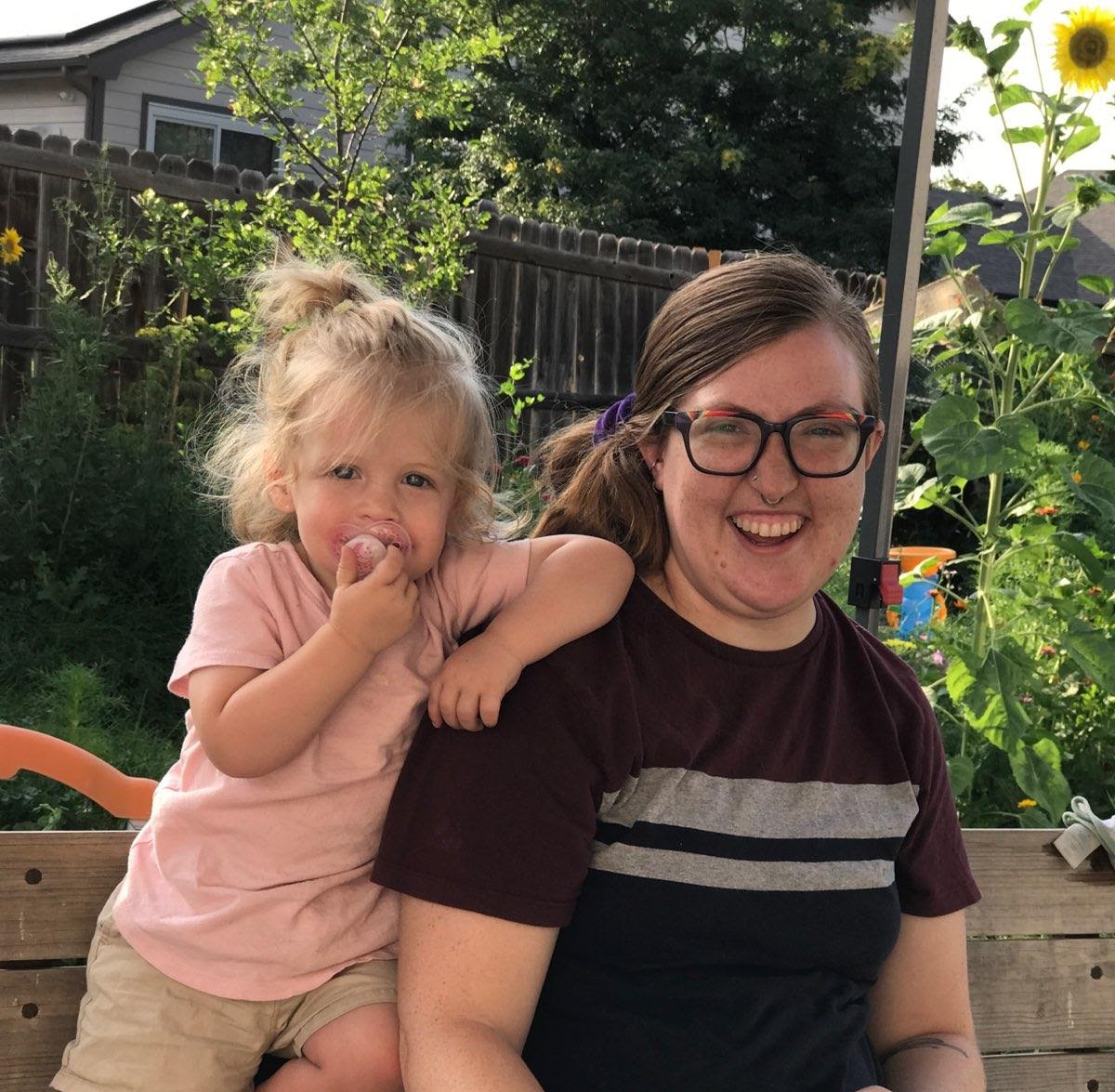 Kaye Hokamp, In-House Substitute
Kaye is excited to step into the role of In-House Substitute at MSCS. Kaye is trained as an entomologist and has a life-long appreciation for the natural world. After working with butterflies for many years, Kaye decided to focus on teaching and has taught in classrooms from early childhood through college. In their free time, Kaye knits, sews, paints, plays clarinet and other instruments, and spends time with their large family and many animal friends.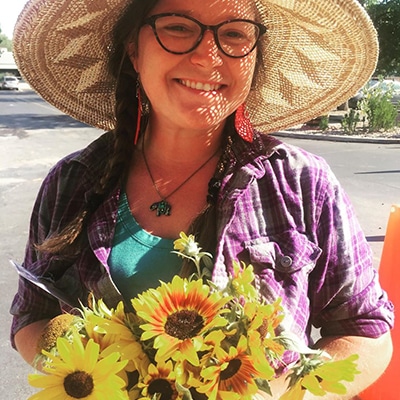 Jilli Jackson, Gardening and Sustainability
Jilli has her Master's in Public Health with a concentration in community nutrition. She is passionate about sharing the joy of planting, growing, harvesting, cooking, and eating real food to students of all ages. She believes the garden can make any subject come alive in a meaningful way!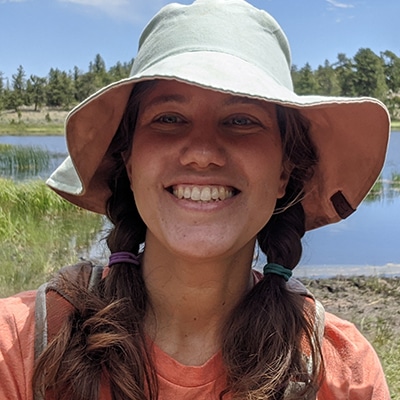 Sara Kathol, Spanish Grades 1-3
Sara Kathol has been drawn to travel and outdoor adventure since childhood. She taught bilingual and ESL middle school classes for 7 years in 3 different schools around the world before taking this job at Mountain Sage. Maestra Kathol has a passion for language learning and multicultural education and is thrilled to grow as a teacher and person in this position.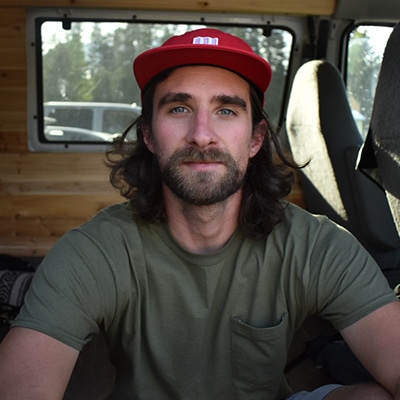 Michael Ludolph, Games/Physical Education
Michael grew up in Northern Wisconsin, but has resided in Colorado for over five years. He received an undergraduate degree in Exercise Science from Northern Michigan University, and completed his Post Baccalaureate teaching degree at the University of Northern Colorado. He loves teaching and sharing his knowledge of physical education, while making a lasting impact on his students. He also shares a love and passion for music and coaching. In his spare time, Michael enjoys backpacking, hiking, snowboarding, and anything that involves travel and adventure! Michael is excited to be part of the Mountain Sage community where he can share his passion for movement with students.
Myles Roberts, Middle School Music Assistant
Myles Roberts started playing the flute at the age of 12, and has since won numerous National and International Competitions. He is an avid performer, and enjoys sharing all this knowledge through teaching. Myles is currently in the final phase of his Doctoral Degree at UNCO.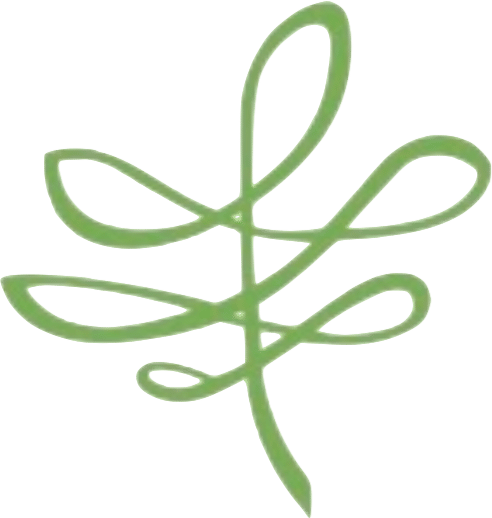 Kristi Clark, Paraprofessional
Information coming soon!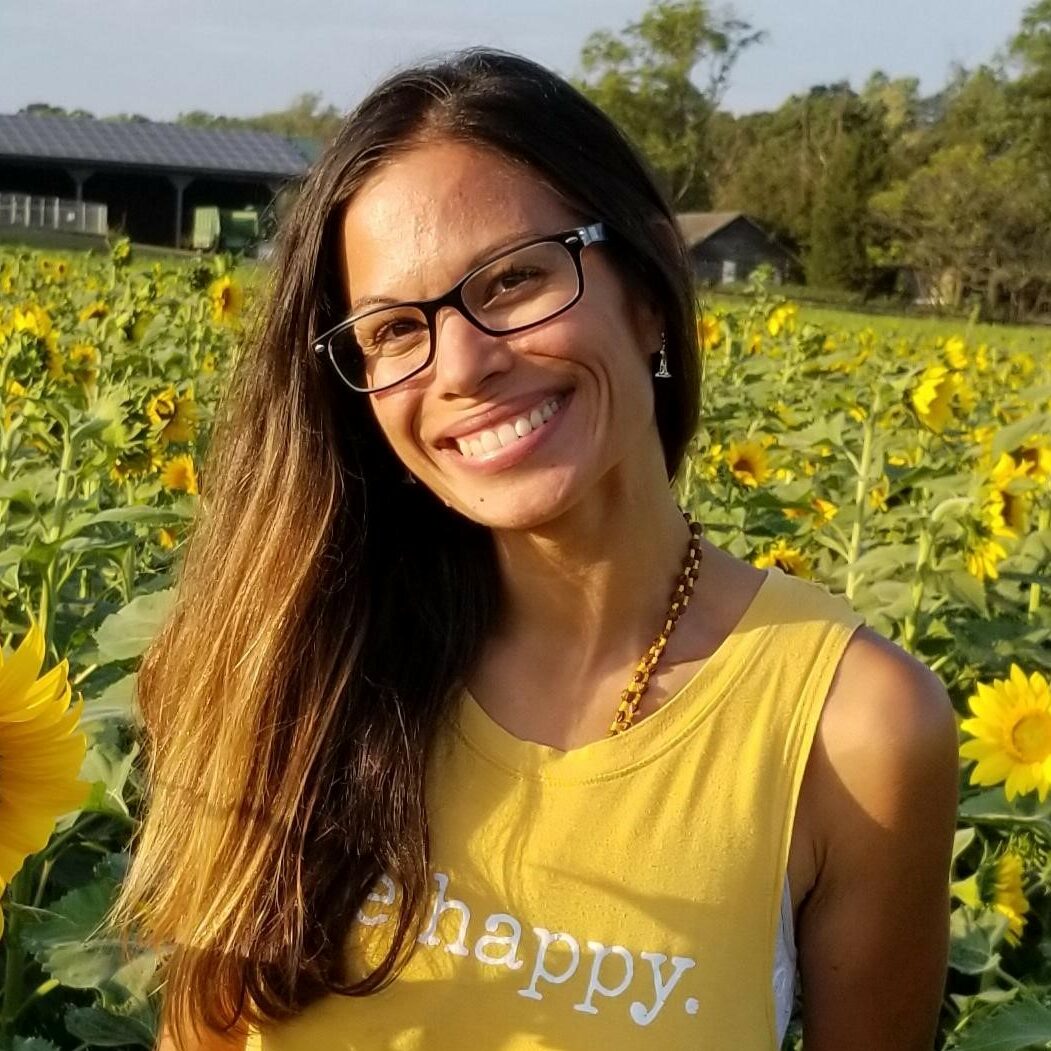 Michell Dollentas, Paraprofessional
Throughout my life, I have always been very passionate about teaching children. I have taught in a variety of schools, after-school and summer programs, and in the community. My hobbies and interests include gardening, fossil hunting, traveling and card making.
Sheila Evans, Paraprofessional
Sheila has a BFA from Northwestern State University of Louisiana. She is currently working on earning her master's in art education online from the University of Florida. Sheila's hobbies include running, painting, trying new recipes, and going on hikes with her husband and their toddler.
Jennifer Hiltz, Paraprofessional
Jennifer studied psychology at the University of South Carolina before moving to Colorado to pursue a degree in baking and pastry. She discovered a love of working with children and spent over five years teaching cooking classes to children of all ages. Jennifer is excited to share her creativity and love of learning with the children and community at Mountain Sage. In her free time she enjoys traveling, scuba diving, cooking and baking, and gardening.
Kitty Hoffman, Paraprofessional
Kitty Hoffman is a creative from Michigan. They have a BFA in sculpture from Aquinas College and most recently completed a year of service working with ESL students in Boston, MA. Kitty enjoys swimming, hiking, reading, crafting, and is very excited to be a part of the Mountain Sage community!
Kelly Krieves, Pedagogical Mentor
Ms. Krieves is honored to support fellow teachers and their students through mentorship this year, after leading the Class of 2022 from K-8th Grade at Mountain Sage. She holds Waldorf Certification from the Center for Anthroposophy through Antioch University and a B.A. in English Literature from OSU. Her teaching is grounded in the deep knowing that the children lead the way. Outside of the building, you can find her creating an artful life with her partner Kyle and their family.
Jennifer McKinley, Literacy Interventionist
2021 marks Jennifer's 10th year as an educator and her fourth year in Waldorf-inspired education. She is enjoying learning more about the Waldorf life and supporting student education. She holds a Bachelor's degree in Psychology and a Master's in Teaching. Outside of work, she enjoys reading, listening to music, attending concerts, and spending time with her 3 children.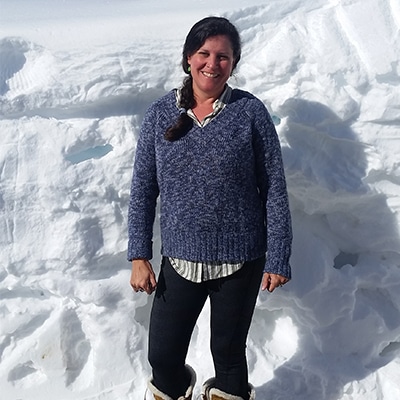 Anna Murphy, Integrated Services Teacher
Anna is a Colorado native who has spent her life in the field of education. She started out as a sign language interpreter where she discovered her love of working with students with disabilities. At Mountain Sage, Anna has served as the Integrated Services teacher for many years. She loves spending time on the water with her husband, her four children, and three grandchildren.
Logan Nance, Educational Support
Logan has been at Mountain Sage since 2014. During this time, she has served as interim Kindergarten teacher, Gardening Assistant, Gardener, and since 2018 as Waldorf Educational Support. Prior to being at Mountain Sage, Logan taught Pre-Kindergarten at River Song Waldorf School and then in her own Waldorf-inspired Home Pre-K. In between teaching Pre-K and coming to Mountain Sage, Logan worked full time on her family's small farm, raising chickens, goats, pigs, bees, and hay. She holds a BS in Occupational Therapy (1989), a Waldorf Early Childhood Therapeutic Educator Certificate (2001), Brain and Sensory Foundations First Level course certificate (2020), and a Waldorf Educational Support Certificate (2021).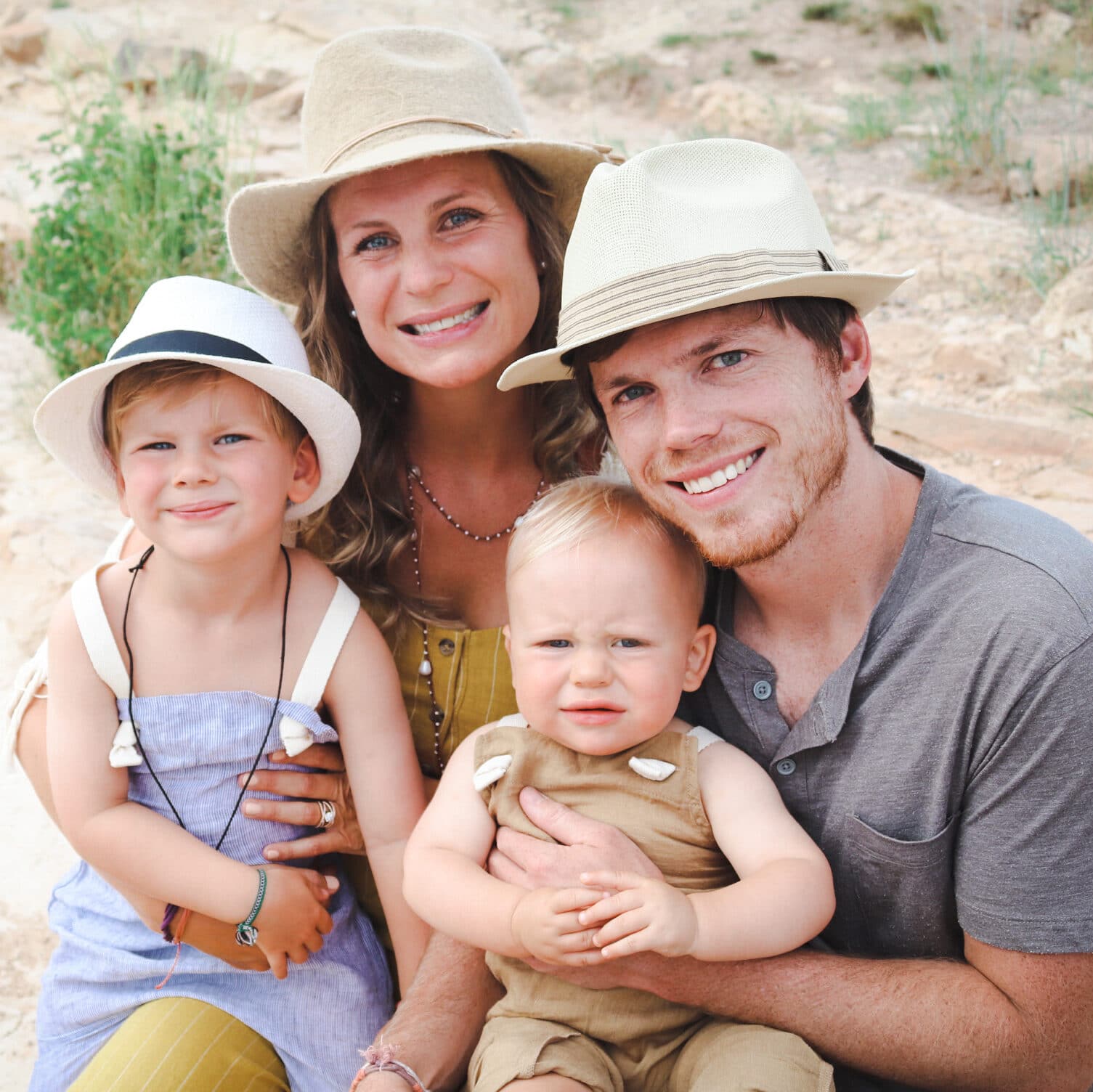 Megan Nelson, Math Interventionist and 504 Coordinator
Megan is very excited to be a part of the MSCS community. This will be her 10th year teaching. She has a Master's in Special Education and also has her Educational Specialist Degree. She has lived in Colorado for 11 years and is outside any chance she gets. She has two young boys that also love the outdoors. When she is not teaching she is hiking, skiing, swimming, biking and much more. She also loves to travel.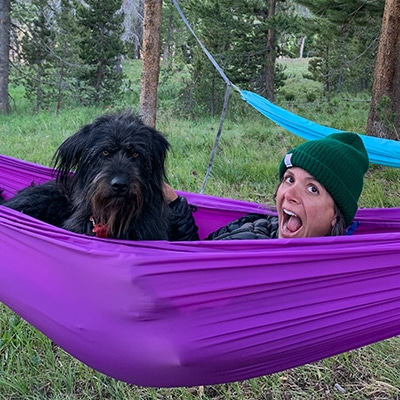 Kate Vanderleek, Social Worker
My name is Kate Vanderleek, and I am part of the support staff and serve as the school social worker at MSCS. My passion has always been working with children, therefore I hold both Bachelors/Masters degrees in social work. Like many Coloradans, I enjoy the outdoors with my family as much as possible. Lucky to live and work here!
Matt Denbigh, Facilities Manager
Matthew acquired a Bachelors degree in Criminal Justice from Sam Houston State University. He has worked in construction and facilities management for 10+ years, managing oil rigs and refineries, school districts, and universities. He grew up in Texas but moved to Colorado as soon as possible. In his free time, he enjoys watching and playing sports and spending time with his wife, daughter, son, and four dogs.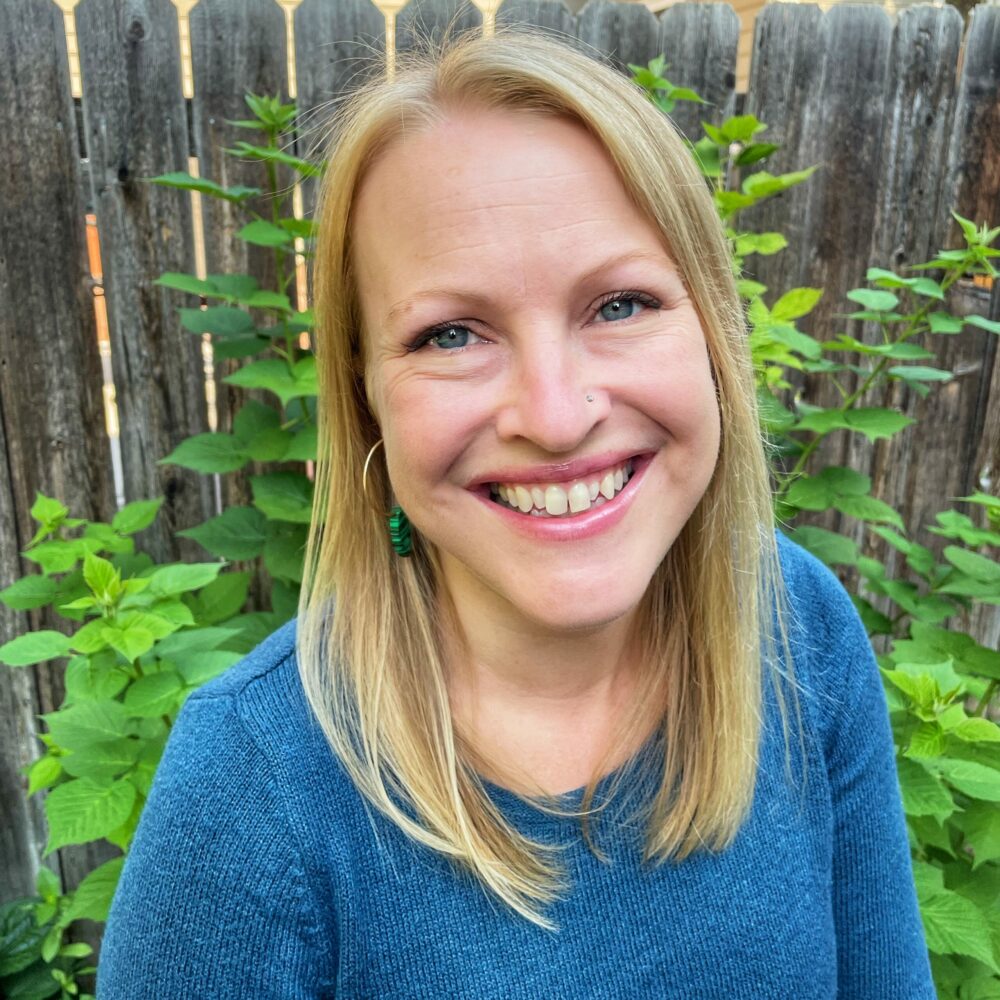 Sarah Cooper, Head Receptionist and Volunteer Coordinator
Sarah is thrilled to be a part of the team at Mountain Sage. She holds a BA in Ethnic Studies and has a long history of working with children and families in a customer service capacity. Sarah enjoys connecting people with resources and cultivating community. In her free time you can find Sarah hiking and gardening with her family, or reading a good book! She is passionate about social justice, sustainability, and children's literature.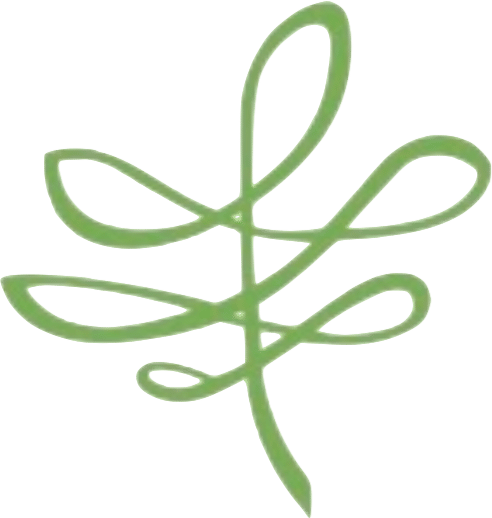 Leisha Craft, Registrar and Administrative Assistant
Leisha joined Mountain Sage after several years as a parent in the MSCS community, with excitement to support this school that has had such a positive impact on her family. Originally from New York, she has a background in administrative work and heart-centered customer service, as well a passion for creativity and learning. In her free time, she enjoys getting out in nature with her children, learning new things, reading great fiction, and creating art and music.
Sher Terry, Health Technician
Sher comes to Mountain Sage with years of clinical laboratory experience under her belt. She was born in Omaha, Nebraska, but later moved here with her family and graduated from Poudre High School. Sher strives to create a warm environment that encourages open communication and allows for students to feel safe and validated. In her free time she likes spending time in nature and snuggling up with her cats to watch documentaries. She loves being a part of the Mountain Sage community! 
Amanda Griffith, Business Manager
A native Texan, raised with family heavily influenced by the arts, she obtained a degree at TWU. She found her way here via a 15-year journey in New Mexico pursuing a career in purchasing. Her family's blessed to have found MSCS, supporting an arts-integrated education. She enjoys exploring and sharing Mother Nature's beauty with those she loves.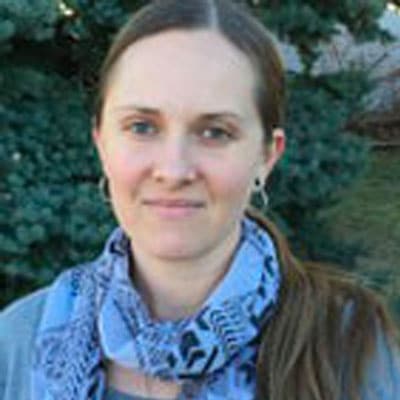 Liv Helmericks, School Director
Inspired to create a school that would nurture childhood through art, nature, and community, Liv served as Mountain Sage Community School's Founding Director prior to the school's opening in 2013, and School Director since. During the school's founding years, she collaboratively organized and led a cooperative homeschool pre-school group and homeschooled her children using Waldorf methods. Her belief in the power of Waldorf-inspired education stems from her background and education in the arts (fine arts, design, and dance). She holds a BFA in Graphic Design from Colorado State University and has been dedicated to the path of sustainable living for many years. Liv has completed Waldorf training in Collaboration Leadership at the Sunbridge Institute in Chestnut Ridge, NY, and holds a certification in Waldorf Administration and Leadership from the Center for Anthroposophy. Maintaining a creative personal life and connection to the earth are some of her most deeply held values. She enjoys spending time in nature with her husband and two high school aged children. Liv is honored to serve the families and children of Mountain Sage.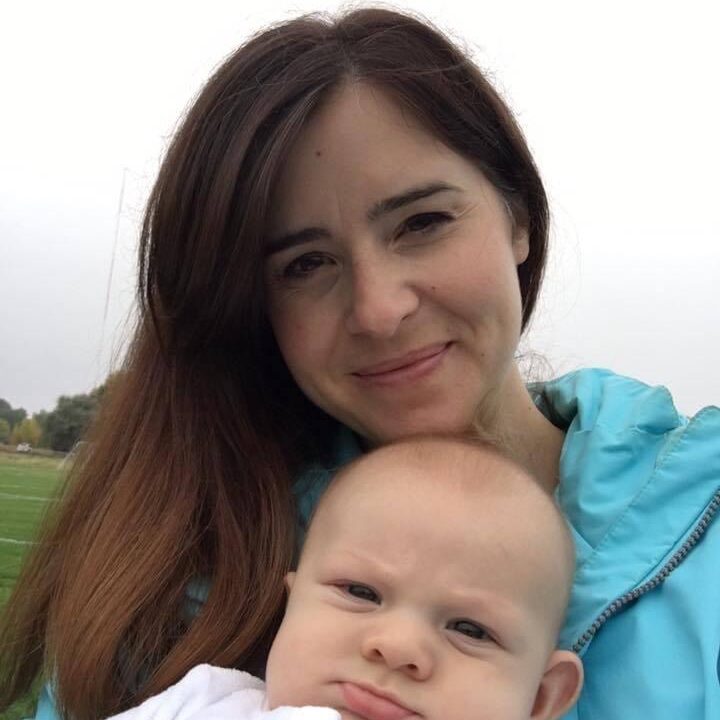 Anna Hoag, Business Office Assistant
As a Colorado native, Anna loves spending time in the mountains camping, hiking and canoeing with her husband and four children. Anna holds a BS in Business Management and has enjoyed various roles supporting local charter schools over the last eight years. She is excited and honored to be a part of the Mountain Sage family.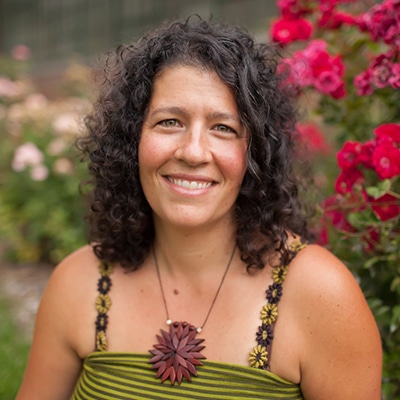 Hillary Mizia, Administrative Support Manager
Hillary joined the Mountain Sage community in 2012 as a founder, before the doors had even opened. In 2020 she left her longstanding role on the board to join the administrative staff, bringing with her decades of experience as a communicator, facilitator, and sustainability leader, and years of working with nonprofit organizations. Hillary holds an MA in Environment and Community, and a BA in Experiential Education. She and her husband are the proud parents of an MSCS grad and a current middle schooler.
Stephanie Powers, Administrative Coordinator
Stephanie has been involved in the Waldorf community in Fort Collins since the inception of Mountain Sage. Stephanie is thrilled to combine her administrative skills and love of children with her passion for sustainability in being a part of the Mountain Sage administrative team.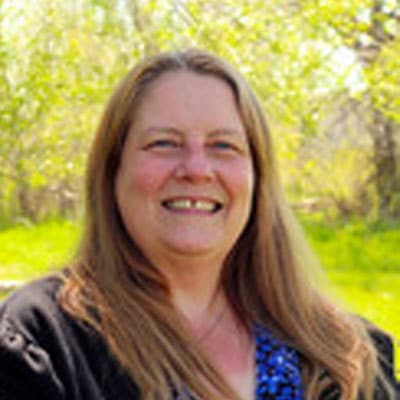 Nancy Sexton, Faculty Support Administrator
Nancy is a founding board member and now serves to help every teacher do their best. She has served the Waldorf education movement since 1996 when she took her first class at River Song Waldorf School. She has been a class teacher, special subject teacher, and held many administrative positions in several Waldorf schools.
Jacob Tucker, School Food Coordinator and Afternoon Receptionist
Jacob was born and raised in Northern California and studied English at Humboldt State University. In 2021, he and his family moved to Fort Collins in large part so his children could attend Mountain Sage, to ensure they could continue their Waldorf inspired education. Jacob is an accomplished home cook who finds joy in making delicious food for family and friends. He is a collector of books, records, and nerdy collectables, as well as an avid puzzler, and board and video gamer. Jacob is excited to nourish both stomachs and relationships in his position as School Food Coordinator.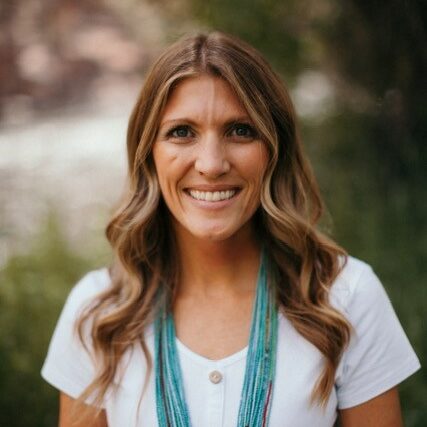 Ashley Haas, President
Ashley is a native of Colorado who loves to travel and enjoys the outdoors with her two kiddos, husband, and two dogs. Professionally, Ashley has many years of experience in business operations and since 2014 has been helping fast growing businesses streamline their operations to grow more sustainably. She loves MSCS and is excited to bring her knowledge and energy to the Board.
Rachael Sudhalter, Vice President
Rachael has been active in several private and charter Waldorf schools thru the years. She hopes her creative and fiery energy brings great discussion and balance for a healthy social life. In her free time, she and her family enjoy playing Catan, traveling and rocking out to music.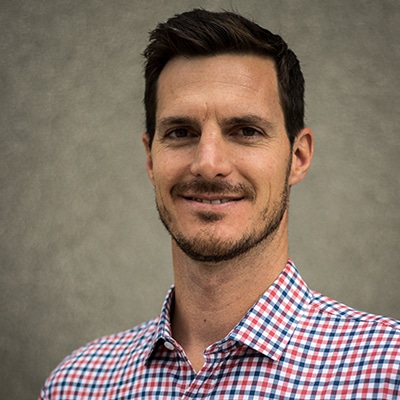 Bryan Kimbell, Treasurer
Bryan has participated on a number of advisory boards for startups and community organizations. Bryan has a B.A. in Communication from the University of Arizona, and an M.S. in Management from the University of Denver. He and his wife have twin boys currently attending Mountain Sage.
Stephane Cosby, Secretary
Stephane moved to Fort Collins with her family in order to participate in a sustainable and socially conscious community, and supporting Mountain Sage is a significant part of that. She is currently finishing her master's degree in medicine and building a tiny urban homestead with her partner and son (who attends MS, of course!).
Eric Richardson
Eric is a Software Engineer and Technical Manager with a B.S. in Computer Science from California Polytechnic State University, San Luis Obispo. He and his wife were drawn to Colorado in 1999 by Fort Collins and its active lifestyle. Their two children attend Mountain Sage.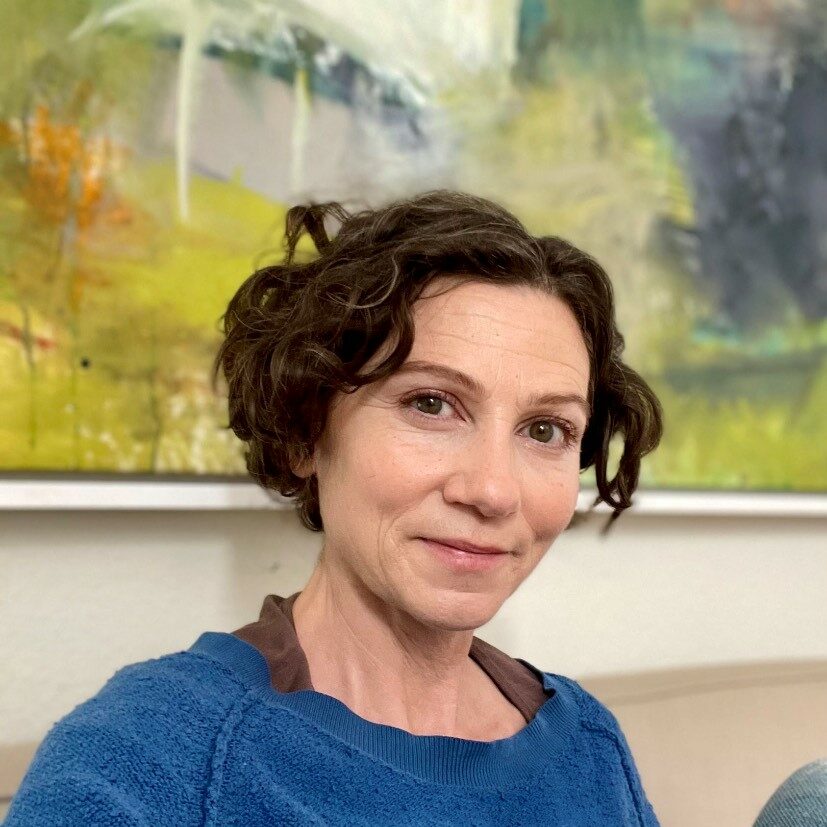 Jennifer Rault
Jen is originally from New Orleans, and after moving around a bit, was thrilled to land in Fort Collins in 2021. She loves the outdoors, creative projects of all kinds, keeping up with her two incredible kids, and teaching yoga philosophy and traditional, holistic yoga. She is grateful for her connection to the Mountain Sage community!
Chris West
Chris is a transplant originally from the suburbs of Philadelphia and moved in 2006 to live in wonderful Colorado. He and his wife have two children who are thriving at Mountain Sage. Chris's passion is helping others connect and feel part of a community. He holds both a B.A. and M.A.T. in Health and Physical Education. He is a stay-at-home dad and feels fortunate to have the time to support the Mountain Sage Community.